Dedicated Hosting Solutions


US BASED DEDICATED SERVERS

Dedicated Hosting Solutions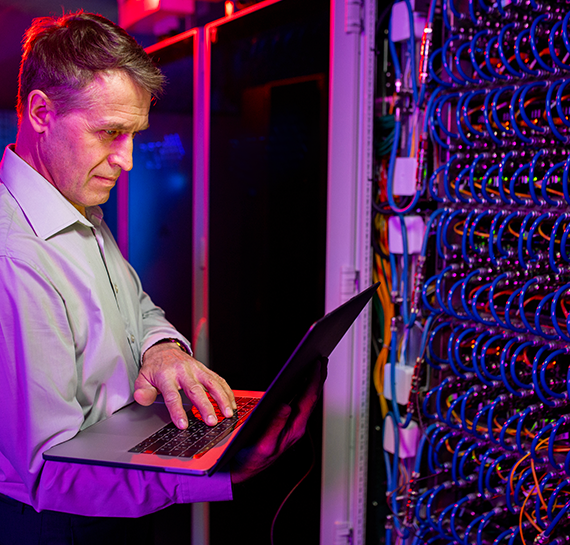 // Dedicated US Server
Roaring Dedicated Hosting Options for Your Business.
Azlaan Technologies' server farm is based in Arizona, US, using state-of-the-art servers with super-fast speed and a highly-secure environment. Our redundant server and data protection architecture make sure that you never lose a byte of data and peace of mind.
Azlaan Technologies' network and server engineers have vast experience and broad knowledge in backup and maintenance of dedicated and shared servers. Our steadfast and expert team of network engineers is always ready to support customers so that they remain 100% satisfied. Our entire team of server and network engineers always remains up to date with industry standards and catches up with the latest technologies. Mitigation of any risk of DDoS and other cyber and virus attacks, server crashing, slow page load, and physical hardware configuration issues is always our top priority.
Linux Based Dedicated Hosting Plans
Linux Dedicated Server
Plan 1
CPU Core 1
CPU Socket 1
RAM 8GB
Disk Space 150GB
IP Address(s) 1
Network 1Gbit
Bandwidth Unlimited
Backup Availability 1 day(s)
Front Facing Firewall
Realtime Threat Detection and Prevention
99.9% Uptime
Managed Support
Inquire Now
*IPs are US based only
Linux Dedicated Server
Plan 2
CPU Core 2
CPU Socket 2
RAM 14GB
Disk Space 250GB
IP Address(s) 3
Network 1Gbit
Bandwidth Unlimited
Backup Availability 2 day(s)
Front Facing Firewall
Realtime Threat Detection and Prevention
99.9% Uptime
Managed Support
Inquire Now
*IPs are US based only
Linux Dedicated Server
Plan 3
CPU Core 4
CPU Socket 4
RAM 20GB
Disk Space 400GB
IP Address(s) 5
Network 1Gbit
Bandwidth Unlimited
Backup Availability 3 day(s)
Front Facing Firewall
Realtime Threat Detection and Prevention
99.9% Uptime
Managed Support
Inquire Now
*IPs are US based only
Windows Based Dedicated Hosting Plans
Windows Dedicated Server
Plan 1
CPU Core 1
CPU Socket 1
RAM 8GB
Disk Space 150GB
IP Address(s) 1
Network 1Gbit
Bandwidth Unlimited
Backup Availability 1 day(s)
Front Facing Firewall
Realtime Threat Detection and Prevention
99.9% Uptime
Managed Support
Inquire Now
*IPs are US based only
Windows Dedicated Server
Plan 2
CPU Core 2
CPU Socket 2
RAM 14GB
Disk Space 250GB
IP Address(s) 3
Network 1Gbit
Bandwidth Unlimited
Backup Availability 2 day(s)
Front Facing Firewall
Realtime Threat Detection and Prevention
99.9% Uptime
Managed Support
Inquire Now
*IPs are US based only
Windows Managed Hosting
Plan 3
CPU Core 4
CPU Socket 4
RAM 20GB
Disk Space 400GB
IP Address(s) 5
Network 1Gbit
Bandwidth Unlimited
Backup Availability 3 day(s)
Front Facing Firewall
Realtime Threat Detection and Prevention
99.9% Uptime
Managed Support
Inquire Now
*IPs are US based only